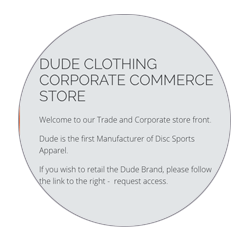 INTRODUCTION
We here are Dude are dedicated to making the business to business transaction as smooth as possible.  We understand that your time is precious to you and the success of your own business so we have developed an online ordering and processing platform that is easy, functional and most of all time efficient to use.
The Dude B2B eCommerce for your business provides a private online store for you to request quotes and make purchase orders with live stock levels and up to date pricing.
Just like the Dude product we are providing you the retailer with a quality ordering system.
REQUEST ACCESS AND LOGIN
The first step is to request access to our B2B ordering platform.  We will request the necessary information from you in order to establish a trade account with Dude Clothing.  Once this is completed you will be issued with a secure password to access the platform and commence ordering.
MINIMUM ORDER REQUIREMENTS & PAYMENT TERMS
Wholesale orders with DUDE must meet our minimum order requirement of at least 50 items (excluding Tech Towels)
A minimum opening order of $US 1000 is required and to keep your account active with us, you must spend at least $2000 USD with us annually.
Payment must be made on a prepaid basis COOC(Cash on Order Confirmation)
Orders will only be processed upon the written acceptance, by the retailer, of the DUDE order confirmation
DUDE reserves the right to charge freight
Property and ownership of goods remains with DUDE until full payment is received
Fulfillment of orders is subject to stock availability and the retailer cannot claim any loss or damage if orders are not filled in their entirety
Indent pricing applies to indent orders only and a premium may be charged for orders outside of the indent period.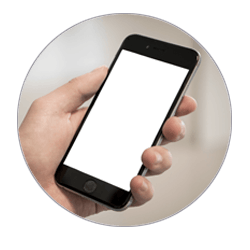 EASY ORDERING
The ordering process is very streamlined and easy to complete. This can be done by filtering the categories you are interested in re-stocking, selecting the drop-down for the specific product and adding the numbers required.  Clicking on the "Order Now" button adds them to your cart.  Once your cart is full you can proceed to the Checkout process and complete your order.  You can even change the shipping address to a different location if necessary.
Once your order is finalised we will pick and post your order to your specified address.
If you have any problems or need further support then we have our direct message system at your fingertips.  Communication is key to any successful transaction.
BRAND & PRODUCT REPRESENTATION
We believe that carrying a broad range of products enhances the long-term success of our brand and our retailers, and we also want to ensure that our brand is properly represented.
The DUDE brand is an important asset and we are entrusting it to you to ensure its long term success. As a trusted DUDE retailer, we ask that you adhere to the
following principles
• A reasonable broad range of DUDE products must be represented
• Staff are to be well trained in the features and benefits of the product.
• The retailer must adhere to the DUDE style guide and seek the written permission of DUDE for all marketing undertaken.
• Any display stands and promotional material supplied by DUDE remain the property of DUDE.
• DUDE product can only be retailed in the location(s) specified in this application.
• The retailer will notify DUDE of any change in business ownership.
SALES CHANNELS & MARKETS SERVED
We expect clarity and transparency from our retailers.  Applications are strictly limited to true retail businesses which intend to buy our products for resale.  If we find that you have misrepresented the nature of your business – for example, not disclosing related side businesses, changing channels to market or serving a different customer base than originally agreed upon, we reserve the right to terminate our relationship with you.
Sales are exclusive to your store or website, no third party sites are to be used unless otherwise authorised.
Non-compliance may result in the termination of your dealership with us.
• DUDE product can only be retailed in the location(s) specified in this application.
• The retailer will notify DUDE of any change in business ownership.
I think what Dude has created for its Retailers is AWESOME!!!
Restocking our Dude Clothing display is now easier than ever!
Dude Trade Demo – See how easy it is to place and process an order with Dude Clothing
Not quite ready to commit to retailing Dude Clothing at your store just yet?
Leave us your details and we will add you to our mailing list for updates and newsletters.
Thank you for your interest in our Trade Ordering Platform, if you have any questions you can email us staff@dudeclothing.com and we will respond to you as soon as convenient.  Of course you can keep up to date with every Dude on our social media channels below.