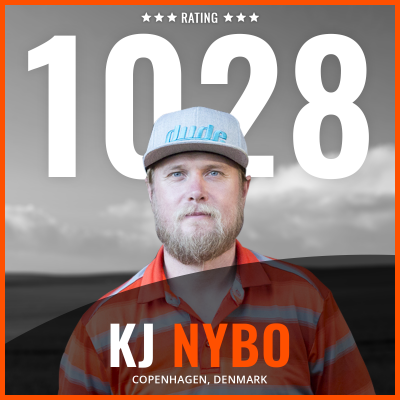 KJ Nybo is one of the most well-prepared disc golfers at any event. When he plays an event he has the played the course many times and have thought about every single line from every single place on every fairway. He's thought about and processed which exact disc to use and how to attack the course. It's so much fun watching him dissect courses and canning aces at the biggest events across the world!
YEAR BORN: 1978
PDGA RATING: 1033 (as of 15-Nov-2016)
BASED IN: Copenhagen, Denmark
CAREER WINS: 30
IN THE BAG:
GOALS:
To improve my rating and have fun with the game.
PERSONAL PROVERB:
It's best when it's worst.
If you want to see more of KJ Nybo, check out these links!