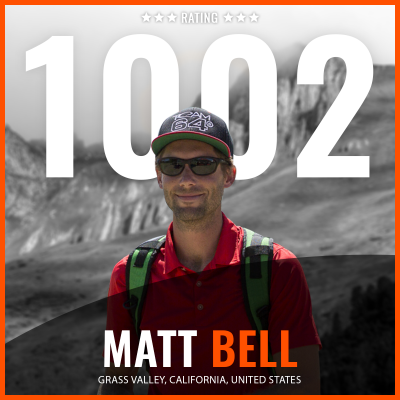 Matt Bell takes a unique approach to disc golf, where the game is so much more than what meets the eye. Deeply in tune with nature, Matt sees that playing a round can provide insights about who you are as a person. As a team member of Latitude 64, he competes in over 30 events per year.
YEAR BORN: 1988

PDGA RATING: 1007

BASED IN: Santa Cruz, CA
CAREER HIGHLIGHTS: Win at the 2017 NorCal Series Championships and 2016 Putting World Champion.
CAREER WINS: 17 tournament wins across 8 years in the PDGA

IN THE BAG:
Latitude 64 Opto Line Ballista Pro
Latitude 64 Opto Line XXX
Dynamic Discs Lucid Escape
Latitude 64 Opto Line Explorer
Dynamic Discs Fuzion Enforcer
Latitude 64 Anchor
Latitude 64 Zero Medium Mercy
GOALS:
I'd like to focus on playing well at the bigger events this year while making sure I get plenty of time in the water back in Santa Cruz. The National Tour is set up well for me to do that this year so I'm gonna focus on those events mostly.

ADVICE:
If you keep an open mind, and are willing to learn, disc golf can teach you everything you want to know about life. Being a professional disc golfer has little to do with how well you throw a disc.

Want to know more about Matt?