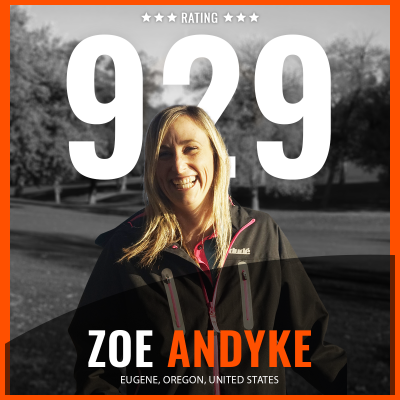 Always known for her upbeat attitude and a smile on her face, Zoe AnDyke currently represents Dynamic Discs. Along with her passion for teaching disc golf to children through her non-profit organization, UPlayDG, she tours the country while hosting clinics for all ages. Zoe is very active in multiple Oregon disc golf clubs and helped to found several groups throughout the nation.
Year Born: 1983
PDGA rating: 929 (as of 12-Dec-2017)
Based In: Eugene, OR
Career Highlights: 4x Oregon State Champion (2012-2016)
Career Wins: 27 tournament wins across 9 years in the PDGA
Favorite Disc: Lucid Suspect
In The Bag:
Dagger
Deputy
Marshal
Suspect
Justice
eMac Truth
Warrant
Fury
Felon
Renegade
Defender
Enforcer
Goals:
Teach disc golf to 10,000+ children K-12th grade. Compete at the highest level in the Female Pro Open division at the World Championships, National and Pro Tour events, and favorite annual and local events. To maintain and teach about the level of physical health necessary for a professional disc golfer.
Advice:
Pick one positive aspect of each shot you throw, as often as possible. Look good, Feel good, Play good, BE GOOD. One shot, one thought:  Only allow one thought per shot you throw!
Want to learn more about Zoe? Check out the links below
Dynamic Discs profile: Click Here!