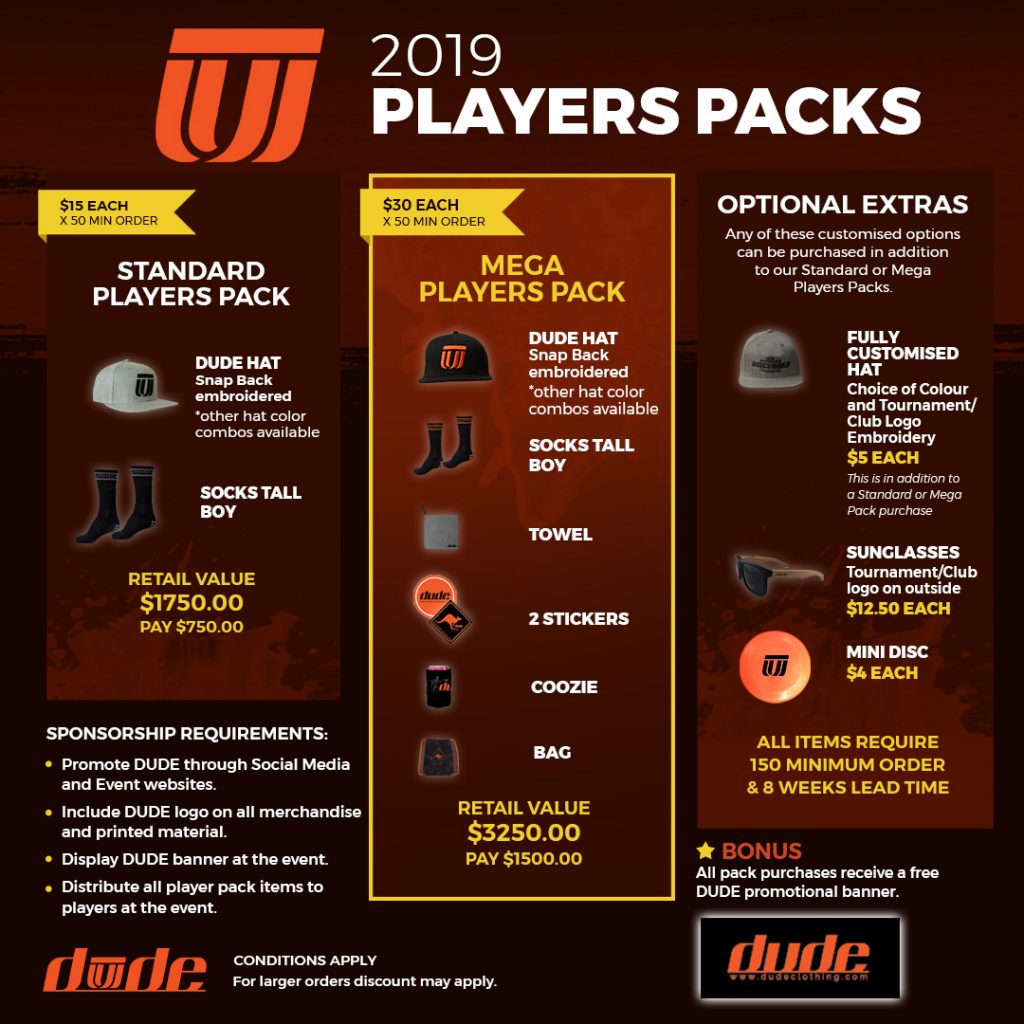 Here at Dude we were very excited to release our 2019 Players Packs / Group Sponsorship available to Disc Golf Communities worldwide!
We have simplified things this year with 2 package options but added some amazing customized additional extras to make your event one of a kind.
Our standard pack includes 2 NEW PRODUCTS, our Mundaring Hat with a raised embroidered logo and our new Tall Boy Socks available in a range of sizes.
There are some great savings to be had and the quality remains second to none, something DUDE is renowned for.
Simply promote your DUDE event through social media and distribute all of your items to your players the day of your event, and you're in business!
If you need a fully tailored solution for your tournament then please do not hesitate to contact Dude via email and we are only too happy to discuss your requirements further.
Please feel free to use this new Sponsorship Request Form to allow us to reply to you knowing everything we need to know about your event.
Tournament Payouts
DUDE can also assist you with payouts for your tournament.
We can provide you with DUDE Dollars for distribution to your tournament winners to spend on ANY DUDE product in the online shop.
The tournament receives a 15% discount on the RRP.  For example, if the tournament director pays us $1020.00 DUDE will provide you with $1200.00 worth of DUDE Dollars!
For more information please email us.