Tis the season for epic disc golf events, as World and Major events occur one right after the other. Last week marked the 2018 PDGA Amateur World Championships, an event that often times predicts the next group of open challengers in the upcoming years.
This year's event hosted nine different divisions and almost 700 players in Charlotte, North Carolina, and between the nine challenging courses and varying weather conditions, it took a true amount of skill and mental readiness for competitors to finish the event.
The Courses
When you have hundreds and hundreds of players, naturally you need a wealth of courses to host everyone's rounds. The Charlotte area is home to beautiful layouts that boast challenges galore, and competitors found themselves playing at locations including Hornet's Nest, Bradford, Robbins Park, and Sugaw Creek just to name a few.
The event was incredibly well organized, offering players and their families a ton of information relating to accommodations, the best places to eat, and ways to get around on the event website. Any delays due to weather were communicated efficiently, and overall the experience was a memorable one by everyone involved.
Who Prevailed?
The Advanced division was certainly exciting to watch, as winner Luke Humphries from The Colony, Texas won by a landslide at 57 down across the event. His 14 stroke lead over second place was secured from the start, as round one saw him shooting an unofficial yet impressive 1057-rated round. A handful of competitors charted scores in the 40 down range, yet none were enough to catch Humphries and his skill.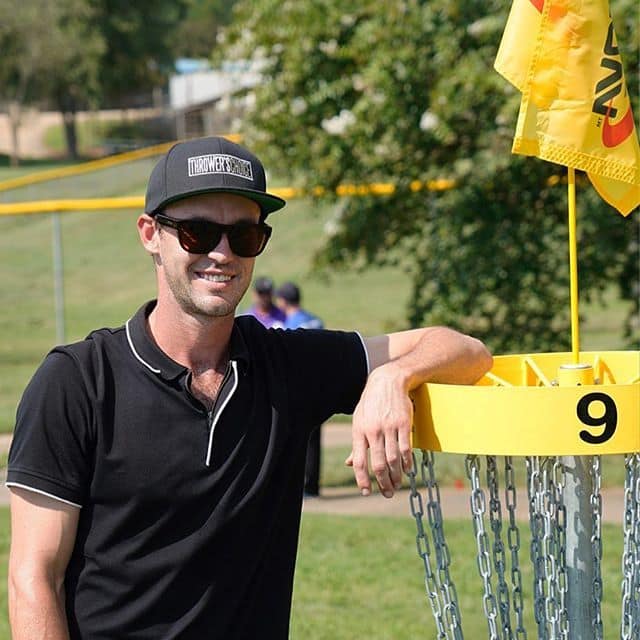 Image Source
The Mandujano sisters Alexis and Valerie became the talk of social media in the days following the event, as the Innova-sponsored pair took home first and third respectively in Advanced Women. Together, the pair has a handful of World titles and can often be seen with their entire family in full force as a show of support.
Other divisions saw the winners prevail with ease while some ended up being a tight race all the way until the end. Let's see exactly who took home first place in each division:
Luke Humphries – Advanced
Alexis Mandujano – Advanced Women
Mark Huether – Amateur Masters 40+
April Gilliam – Amateur Masters Women 40+
Bill Cary – Amateur Masters 50+
Jennifer Costa – Amateur Masters Women 50+
Mark Hauser – Amateur Masters 60+
Donna Stanley – Amateur Masters Women 60+
Donald Parker – Amateur Masters 70+
What's Next
Some players see Amateur Worlds as their last hurrah before moving into the open division, while others prefer to keep their competition fun and lighthearted. While the decision for future play is always up to each individual, we can't help but look at some of the past year's winners and see how their victory at this event led to their current success.
Congratulations to all of the winners at this year's event and to everyone who competed! It was a long handful of days but everyone showed up on the course with an attitude of camaraderie and joy.