So often we talk about playing disc golf for the love of the sport, but let's face it – depending on your skill level and how often you play big events, you can also make a decent amount of money on the course too. Now that the season is pretty much over, let's explore some of 2018's top-earners  and talk about where that cash came from, plus other income options to consider.
Top 20 Pro Men Earnings

Image Source
Paul McBeth $57,880.00
Ricky Wysocki $45,989.67
Eagle McMahon $44,669.30
Kevin Jones $34,793.67
Chris Dickerson $34,477.50
Paul Ulibarri $31,396.43
James Conrad $30,173.50
Gregg Barsby $28,682.63
Nate Sexton $26,569.92
Garrett Gurthie $23,510.17
Simon Lizotte $21,564.79
Drew Gibson $20,806.00
Nikko Locastro $20,162.00
Cameron Colglazier $18,607.67
Matt Orum $18,403.00
Joel Freeman $17,847.00
Zach Melton $17,693.08
Philo Brathwaite $17,577.52
Emerson Keith $17,313.00
Seppo Paju $17,217.90
Do these numbers surprise you? Keep in mind that the dollar amounts listed above are just from tournament winnings only and don't include any additional forms of income. If you're Paul and making nearly 60K a year, the disc golf life is treating you pretty well, but again, this is purely earnings and doesn't account for all of the expenses that go into traveling for so many months out of the year.
Curious how the women faired this year? Let's check out the ladies:
Top 10 Pro Women Earnings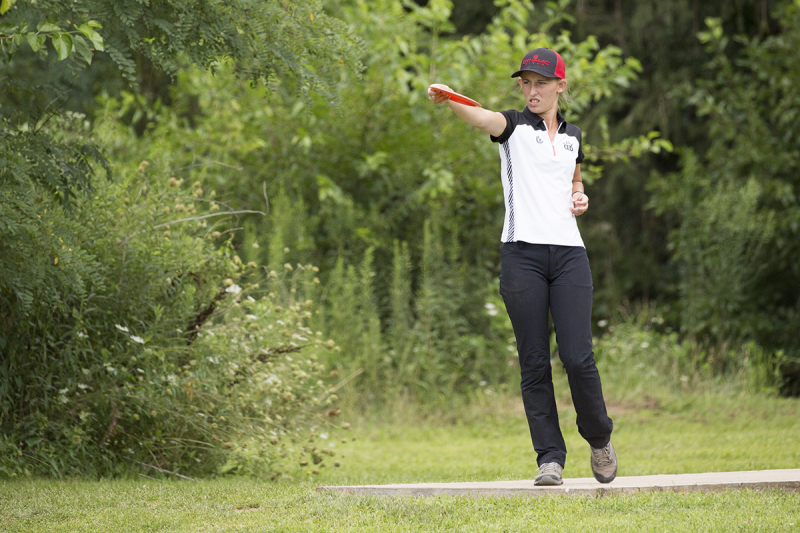 Paige Pierce $28,777.00
Sarah Hokom $24,769.75
Catrina Allen $23,382.00
Jessica Weese $17,360.00
Lisa Fajkus $14,867.75
Madison Walker $10,496.50
Paige Bjerkaas $14,812.00
Rebecca Cox $7,805.00
Kristin Tattar $6,902.35
Ellen Widboom $8,452.00
Without sparking too much of a debate, is it ridiculous that women earn so much less than men do during the season? Even if you're the top earner in the entire FPO field, trying to live off of tournament winnings alone is a challenge.
How Do They Do It?
Remember that many of the above-listed players are sponsored and some of them even have signature discs that add to their annual bottom line. For a lot of players, their sponsorship includes funds for tournament entry fees and travel, a healthy supply of discs, and maybe even clothing as well. When you evaluate a player's total earnings for the year, you can't forget about the added value of these items.
It's common for sponsors to also include bonuses based upon a player's finish, so those who perform well during a given tournament may end up seeing more in their bank account than the cash prize you see listed online. Running clinics between events, offering private lessons, and selling plastic out of the back of their tour vehicle also contribute to their overall income throughout the year.
We want to hear your thoughts and feelings about the income potential within the sport of disc golf – without getting too dramatic! Do you think that women should be making just as much as the men? Are these figures far too low compared to other sports out there, or are they right on the mark considering that our sport is so new? Tell us how you really feel in the comments below!