Anyone who's owned a pair of Disc Dacs knows how incredible these pants are – from the stretch fabric that moves with each shot you make on the disc golf course to the ability to take a beating during all kinds of weather, the Dacs are a favorite among the disc golfing community.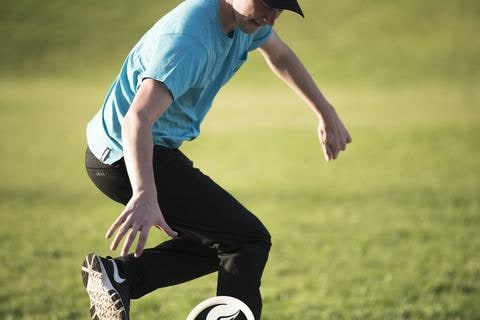 We've often mentioned how well these pants transition off the course and into your daily life, and we've heard time and time again that wearing the Dacs almost daily results in a pair of pants that last for years and years while still looking nearly new. But what we didn't quite expect to hear is that one particular celebrity has a huge obsession with his Dacs….
Chef Zimmern On Food & Wine
Many of you have heard that Celebrity Chef Andrew Zimmern is quite the disc golfer when he's not making incredible food. As a man who travels over 250 days per year, he's always hard pressed to find clothing that stands up to the daily grind of hotel living, getting down and dirty in the kitchen, and still looking presentable when the time comes.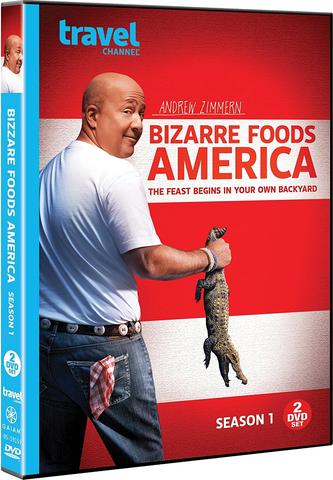 Apparently, Zimmern is asked quite often what he recommends when it comes to a good pair of pants to travel in, and on his latest article at Food & Wine, he shares his favorite pair that meets all of the above criteria: the Disc Dacs.
A three-week travel trip can be completed with ease when Zimmern packs only two pairs of Disc Dacs, as he can easily clean and dry them in just about any hotel room. A proud owner of five plus pairs, he wears them hiking, at events, and of course while disc golfing. Yet the most surprising application of our pants that he shared?
Andrew recently engaged in an intense butchering session, during which 12 ducks met their end in his kitchen. You guessed it – he wore his Dacs the entire time, and proudly shared that all of the mess washed right out.
Where To Get Your Dacs
Obviously, the DUDE Clothing website is the best place to get your hands on a pair of these amazing pants, but you can also find them on Amazon, although many sizes are already sold out. We just received a new shipment of Dacs, so now's the time to get a pair for yourself.
If you live in the Minnesota area, check out our new retail display at Gotta Go Gotta Throw in Golden Valley. Not only can you try on the Dacs before purchasing, but they also have a huge selection of DUDE shirts, hats, hoodies, and socks.
As the cold winter months approach the US, you'll be glad you bought a pair of Disc Dacs. They'll make disc golfing so much more enjoyable and will stand up to any kind of wear and tear you put them through….even if you go butcher some ducks.