When it comes to women and disc golf, there's always a push for more events, more education, and more of an emphasis on promoting the sport to this segment of the population. With only around 8% of current PDGA members identifying as women, there's obviously a huge opportunity to get more ladies involved across the globe. While most disc and clothing manufacturers made a superb effort to include women, there's always more that can be done.
This exact mission is what led Valarie Jenkins to create the Women's Global Event in 2012. Held as a biennial event, the WGE has exponentially expanded to include more women than ever before. Let's take a look at how this year's tournament shaped up!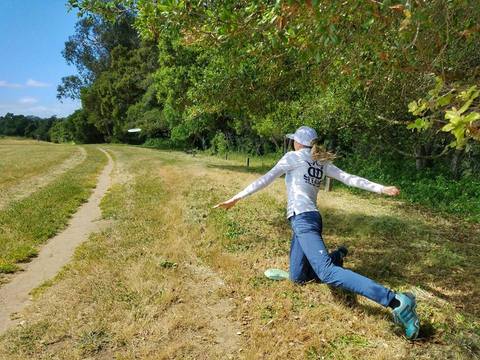 Photo: Zoe AnDyke
By The Numbers
One can't begin to appreciate the success of the 2018 WGE without first looking back at its roots. The first Women's Global in 2012 included 575 participants and was held in 4 countries. The United States alone held 45 different events spanning across 25 states, and many women credit their love of disc golf to this very first event.
The second time around in 2014, participation numbers doubled despite roughly the same level of activity across the US and elsewhere. 2016 saw 1,437 women playing in this May event across 10 countries, and this year the results have been even more spectacular. According to the PDGA event page, 2,104 women played in 81 events over 39 states and 14 different countries!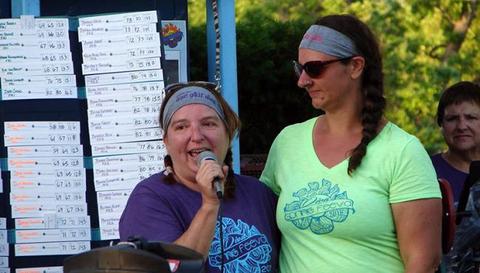 Photo: PDGA – Kansas City 'Feeva'
What Makes WGE Unique?
Unlike other female-only tournaments, the Women's Global allows players to see how they rank against other women across the globe. Each event must use two rounds on the same course in order to qualify and must meet several other stipulations in order for the tournament to be included in the WGE results.
While time differences certainly factor into things, for the most part, women are all playing on the same day to show their love for disc golf and support the mission to grow the sport. Some of the more well-known WGE events include Daisy Chains in Watsonville, CA that boasted 61 players this year, including many of the sport's top touring women. Oregon's Chick Flick WGE saw 88 women show up for Saturday's play across 19 different divisions!
A Tournament Unlike Any Other
Typically a disc golf tournament includes its fair share of competitive vibes, whether you're dealing with a mixed gender event or even a female-only set-up. What truly sets the Women's Global Event apart from the rest has to do with the spirit of camaraderie and coming together as ladies who love disc golf. Sure, you want to go out there and perform well, but the mindset that most bring to the table is different than at other events.
Did you play in the Women's Global Event this year, or were you perhaps a caddy for the lady in your life? We'd love to hear your stories and experiences about the 2018 WGE as well as events in the past! Be sure to share with us in the comments below.