Everyone has their own favourite event each year, but for most, it can be said that the PDGA Professional Disc Golf World Championships takes the cake. Normally held a bit earlier in the year, this season's Worlds occurred just a few weeks before the start of fall in beautiful Vermont. While many headed to the East Coast early to attend special events and get a head start on their practice, the rest of us couldn't get enough of the amazing views that all were sharing on social media.
This year's tournament took place at the beloved Smugglers' Notch, with Fox Run Meadows and Brewster Ridge both offering challenges to all 277 players. Each course boasted challenging OB, lengthy holes, and in some instances baskets that were precariously placed. Let's check out the action if you haven't already heard about who won!
Starting Off Steady
The first of this five-day event started just like any other, with the usual names near the top of the scoreboard after the first 18 holes. Four-time champion Paul McBeth was certainly looking to reclaim his title after relinquishing it to Ricky Wysocki in both 2016 and 2017, and both men were seen shooting incredibly well on day one. The hot round, however, belonged to Calvin Heimburg at 11 down. Nate Sexton, Nikko Locastro, and James Conrad all positioned themselves well in the mix too.
Everyone was waiting to see if the pattern would continue where Paige Pierce only wins Worlds in the odd years, making this 2018 competition one full of speculation. After Wednesday's round, with Pierce sitting four strokes off the lead, those watching seemed to believe the streak would hold strong.
The Tides Turned
Play over the next several days was interesting to say the least, and while there weren't necessarily any earth-shattering occurrences, certain players who are often the favourite to win didn't quite perform as was expected. While players like Paul Ulibarri and Gregg Barsby shot up the ranks, the likes of Eagle McMahon, Ricky Wysocki, and Nate Sexton all slightly faltered. Some rounds were seen to be sub-1000-rated, demonstrating the teeth that these courses truly have.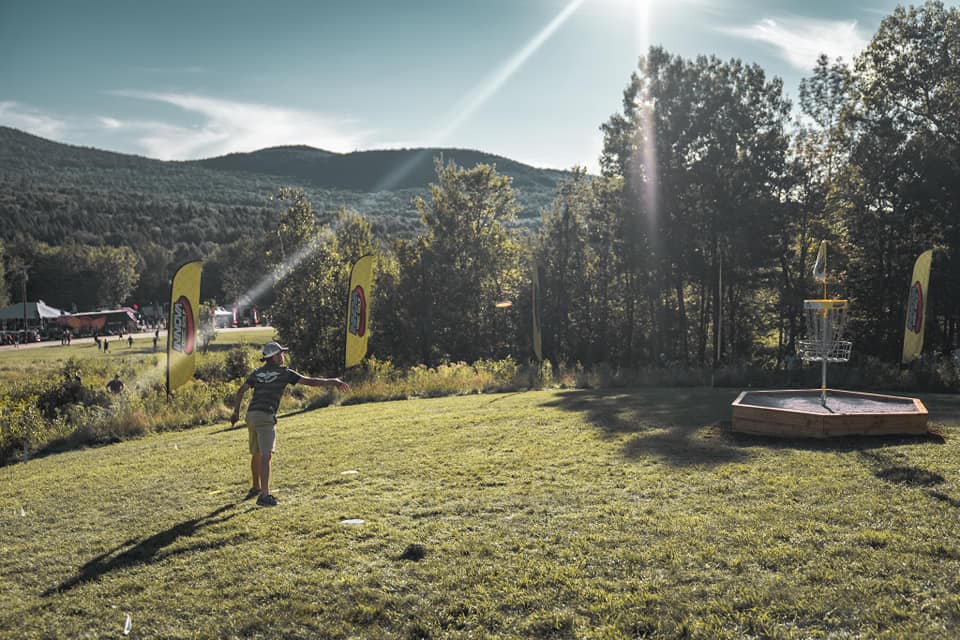 Image Source
Catapulting herself to the top of the leaderboard was Paige Bjerkaas, who on Thursday shot her highest career rated round at 1021. We've seen her on tour more and more as the year progresses, and it became clear after day two that she was poised and ready to win.
The Intensity Of Sunday
While each day at Worlds is special, the final day of play is really what gathers the most attention. Going into the last round was a foursome that most wouldn't have predicted, as Gregg Barsby, Josh Anthon, James Conrad, and Paul Ulibarri were all within striking distance. From the chase card, Paul McBeth's scores loomed incredibly close. More than ever before, the spectators, those watching at home, and especially the players knew that each shot mattered.
A calm and cool demeanor plus the love of many in the gallery helped Gregg Barsby to seal the deal as he won by two strokes over McBeth and Conrad who shared second place. Hugging the chains on hole 18's basket and then being hoisted into the air by his friends and fellow competitors, it was clear that 2018 was finally his time to shine.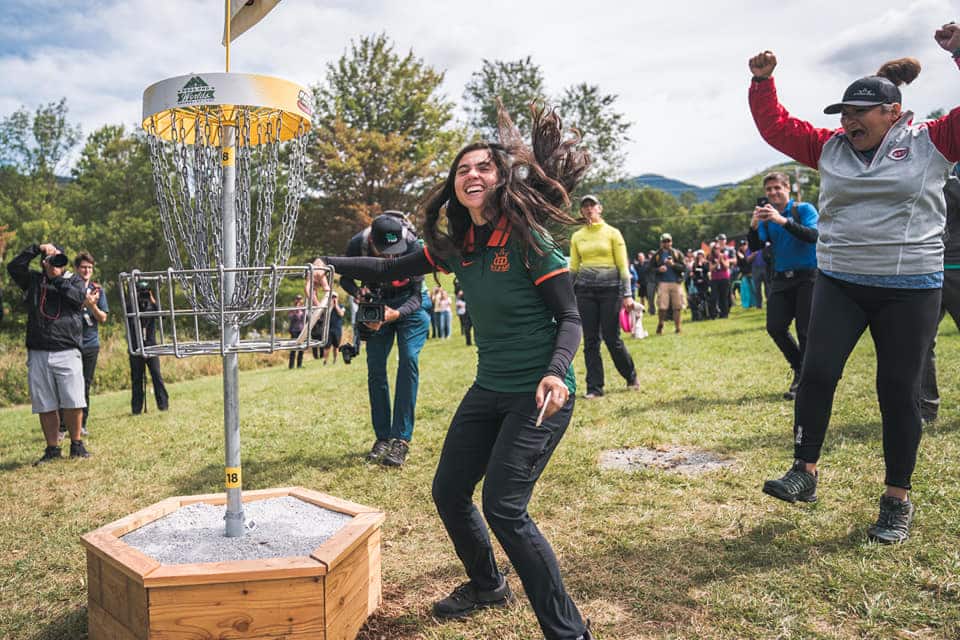 Image Source
Securing an early lead and keeping a nicely sized buffer for herself, Paige Bjerkaas held onto her lead and beat 2017's champion Pierce by six strokes. After tapping in her last putt, Bjerkaas was seen jumping and squealing as her mom and dad hugged her with joy.
Congratulations to Gregg and Paige on a job well done! The disc golf world has some new winners to celebrate!