Recently we've talked a fair bit about the offseason in disc golf, not only because we're still in the tail end of it, but also because what you do during this time can make a big difference for the coming year. Whether you hibernate for three months and leave your discs in the closet or you're at the gym five days a week, there's no denying that an offseason is critical to maintaining high performance.
But what does the offseason truly look like for some of the professional touring players and how do they feel about taking time off? We spoke with some of the sport's leading names and their answers might surprise you a bit!
Time To Heal
Although it's not a contact sport, you might be surprised to find out how many players sustain injuries while playing disc golf. For many, the offseason is a time that's used to heal their bodies, rest, or even have surgery! Dustin Keegan shed some light on an interesting fact that many might not realize when it comes to giving your body rest during the winter:
" With most of the top players driving a car 40,000+ miles around the country playing tournaments, [people] don't understand how unhealthy sitting in a car actually is. With only a 3-4 month offseason, it really doesn't give the players enough time to work away all the damage they have done to their hips/backs from driving all year long."
Keegan sustained a shoulder injury in 2017 and spent his offseason in rehab. The same thought process was also used by Alex Geisinger, who had a year filled with injuries. Despite working out and also going to physical rehabilitation, he's still found time to take a break: "This is the first year since I started playing that I'm truly taking some time off. I haven't played in about a month just trying to let the body heal and get my head cleared and ready for 2018."
Melodie Bailey was also plagued by issues in 2017 as she developed tendonitis in her fingers, limiting her ability to throw. She had surgery over the winter and is using her off time to heal her hand.
Are 3 Months Enough?
With players attempting to mend their wounds, enjoy the holidays, and find time to connect with friends and family back home, we can't help but wonder if the offseason is long enough. The general consensus is that more time is needed. As a full-time mom and touring player, Jennifer Allen wishes that time would move just a little more slowly: "The offseason for me always seems to go by too fast. I played my last event mid-November of 2017 and started off 2018 mid-January. Throw in a couple holidays and boom, the break is over!"
Keegan also echoed this sentiment, stating that tour season should be cut back to 6 or 7 months only to allow players time to recuperate. When talking about how jam-packed each year has become, he said: "At this rate, I think the pros will slowly break down and we will see even more injuries from the top players."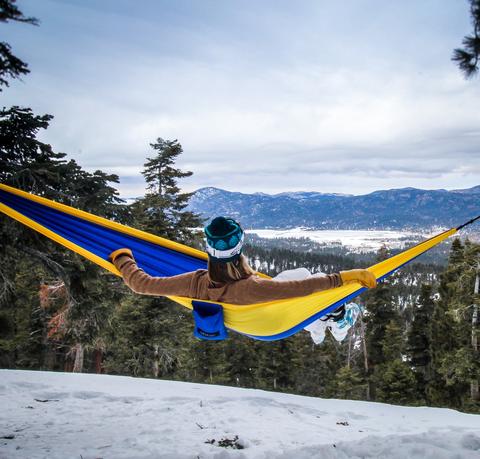 Image Source
However, winter weather can cause others to feel just the opposite. Living in the Pacific NW, Melodie has to battle snowy winters that limit her ability to get out and play. "In Eastern Washington, we have a very early sunset, 3:45 pm in December. It's very cold and we get lots of snow. This makes it very hard to stay in shape like I would be in prime tournament time," she said. For Bailey, the offseason is far too lengthy.
On The Horizon in 2018
This winter went by so quickly that it's hard to believe in just a few weeks we'll be in full swing with the 2018 tour! What can you expect from some of the sport's top players? Geisinger is focusing on events in the Midwest and limiting his touring this year as he's getting married in May. On the opposite hand, Dustin is focusing his time heavily on the West Coast, making sure to hit up a ton of local Oregon events before switching gears to the eastern side of the country.
Keegan's enthusiasm is contagious, as he's totally stoked and ready to go for 2018: " If you are physically fit and feeling fresh every time the 2-minute warning blows, then you will play so much better. For me, this offseason is all about getting fit and ready for 2018. I have to curb my expectations on the course because I'm still learning the new discs but my belief in my health and skills are definitely at an all-time high. I am extremely stoked to start the 2018 season and show the world how good I really am!"
After focusing on her run-up and follow-through to the best of her ability during the offseason, Melodie will be competing at as many A tiers, NTs, and major events she possibly can while still letting her hand heal. Jennifer's big realization this winter was that she needs to focus more on sleep and after practice putting in her living room for several months, she's confident and ready to hit the road.
What did your off-season look like? Was it spent recovering from injury or did you hit the course full speed ahead and improve certain aspects of your game? Let us know in the comments below!