College disc golf isn't necessarily on the radar of many players around the world, yet for those who attend a university with a disc golf team, it can quickly become their life. This last weekend, the best of the best in college disc golf competed in North Augusta, South Carolina. With both individual and team play, students laid it all on the line in an effort to take home the title that they work hard all year for.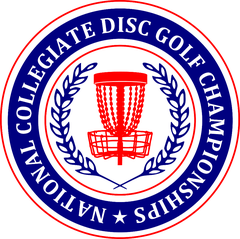 The event took place at the Hippodrome Complex, a massive expanse of land with multiple competition level courses. Between singles and doubles play across 4 days and 6 rounds, sweat, tears, and probably a bit of blood were shed in North Augusta. In the end, new champions were crowned and the strength of these teams was bolstered beyond measure. Let's take a look at what happened on the course!
The Cream Rises To The Top
While it's never over until the last putt is dropped, you can sometimes tell who might win an event after just the first or second round. At this year's NCDGC, momentum was clearly on the agenda for Mississippi State. With a one-stroke lead after round one, they completely smashed round two and gained 14 strokes over the next best score. While they weren't at the top of the leaderboard after each and every day, they made enough progress to clearly take home the title, finishing 33 strokes better than second place.
The race for second place was a bit more exciting, as Texas A&M, Ferris State, Wisconsin – Platteville, and Central Michigan all finished within five strokes of each other. On the women's side of things, the same domination exhibited by Mississippi State extended over to Liberty University, where they took home first place with a 40 stroke margin over second.
Lady Flames Championship flight players Savanna Fox (left), Hannah Trotz, Heather Wyatt, and Cortney Cooper hold their team trophy. – Image Source

Individual Talent
Just as exciting as it is to see a clear winner emerge during competition and completely dominate the rest, it's equally fun to see things remain super tight throughout the duration of an event. This aspect of hanging on the edge of your seat may be stressful for those competing, but from a spectator's perspective, it's riveting!
Batting his way up the leaderboard from the first and second round, University of Texas' Andrew Lowrie turned on the gas during the finals to shoot a smoking hot 23, giving him enough of a boost to push himself to a 2 stroke lead over a tie for second place.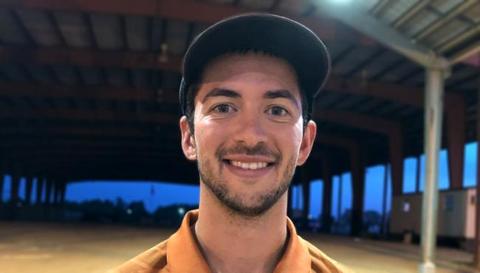 University of Texas grad student and NCDGC Individual Champion Andrew Lowrie. Photo: Dalton Slantis – Image Source
Alex Lambert from Clemson University took the opposite approach, giving herself a 2 stroke buffer after round one and shooting just well enough during the final round to maintain her lead. Both Lowrie and Lambert obviously played smart golf throughout their rounds and their solid game plans paid off in the end.
Time To Celebrate!
Just as other events are known for a celebratory jump in a pond, the NCDGC ended in much the same way, with individual and team winners taking a well-earned dip at Hippodrome. For some, this year's competition is a sad end to their collegiate disc golf experience, while others are excited for what next year holds. Congratulations to the 2018 winners!