Everyone in the US got some bad news on February 2nd – six more weeks of winter according to our favorite groundhog. Since a chill will still be in the air for a little bit longer, there's no reason to stay at home until the sunshine returns. Playing disc golf during colder months doesn't have to be as difficult as you'd think, especially with our new DUDE Beanie.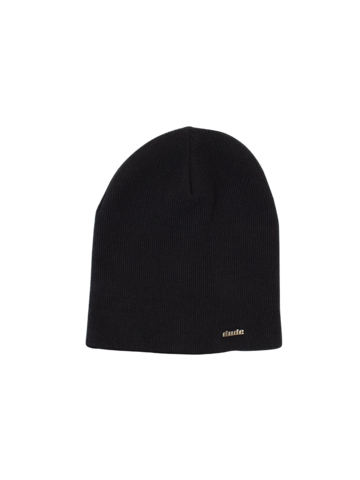 We've heard it time and time again, but it's actually tried and true advice – wear a hat on your head to stay warm. Medical professionals note that when we're clothed, we naturally lose body heat through the portion that isn't covered. The simple fix to staying warm during a cold round of disc golf is to wear a beanie.
But not just any old beanie will do, and at DUDE we've taken care to craft one that's so comfortable you'll forget it's even on! Using a stretchy material that's warm yet light, our beanie is shaped so that it can cover your ears if you so desire. Roll it up a bit for less coverage, or even pair it under a DUDE hat for added warmth.
Best of all, the DUDE beanie is reversible, so you can achieve two different looks in one product. Opting for neutral colors, we created this hat in black and grey, ensuring you can match the rest of your disc golf gear with ease. A subtle DUDE logo is found near the edge, reminding you just who's keeping you warm on the course 
Have you tried out our new beanie yet? We'd love to know what you think in the comments below!