Let's count the ways in which the Wintertime Open is an incredible tournament:
It's held at the very first permanent disc golf course in the US, Oak Grove

The same couple has been running it for the last 40 years

As the first big event of each season, it brings in top players and fierce competition
As if that's not enough to get you excited, this year was particularly eventful! If you didn't get a chance to keep up with live scoring or watch any post-production coverage, here's what you missed!
Starting Off Strong
If you follow disc golf even a little bit then you know that Paul McBeth has completely dominated this event for nearly a decade, so at this year's 40th Annual Wintertime Open, it's fair to say he had a target on his back. Beginning the first day with clear intentions, Eagle McMahon shot the hot round with a 52 and secured a one-stroke lead over McBeth. Going to bed with that kind of pressure on your mind can't be easy, yet during Saturday's round, the lead grew even larger. Tying with McMahon at an impressive 12 down was Lance Brown out of North Carolina. Both he and Eagle set their sights on the win, pushing McBeth farther down the scoreboard. Moving into day 3, Lance and Eagle were joined by Paul and Josh Anthon for the final round.
A Close Call
Sunday's round was about as exciting as disc golf can get, with beautiful sunny weather and sturdy concrete tee pads that each competitor used to launch massive shots from. The front nine saw all four men trading birdies and pars, with an occasional bogie here and there, leaving it up to anyone's guess who was going to take home the win.
Despite a solid round of 6 down, Anthon took a while to get warmed up and placed himself out of contention, leaving Brown, McMahon, and McBeth ready to battle. The tipping point came at hole 12, where scores shifted dramatically.
Seeing his chance to capitalize on this par 4, Paul scored an eagle while his card mate of the same name took a 6. Following up the next hole with a bogie, McBeth gave Brown all the leeway he needed, and ultimately Lance secured the number 1 spot by only one stroke over McBeth.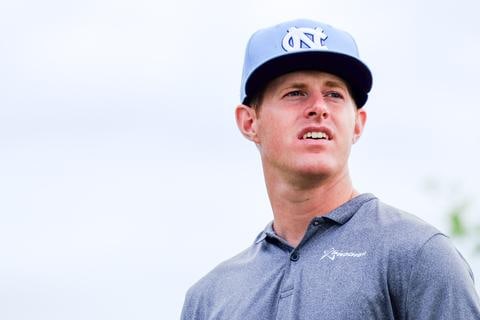 Excitement For The Ladies
Although rather small with only 7 competitors, the women's open division saw their fair share of fantastic play as well. After day 1 of play, 5 of the women were all within a six-point spread. Coming back with the desire to win, Jessica Weese pulled ahead with a 62 on day 2, giving her a small buffer of strokes.
However, that wasn't good enough for Lisa Fajkus, who played exceptionally well and earned herself a playoff against Weese after round 3. Both women took pars on hole 1, and everyone's heart nearly stopped as Jessica almost hit an ace on hole 2. Lisa had an amazing upshot despite hitting a tree early on, forcing Weese to make a 30-foot uphill putt to secure the win. And make it she did, taking home her first win of the season.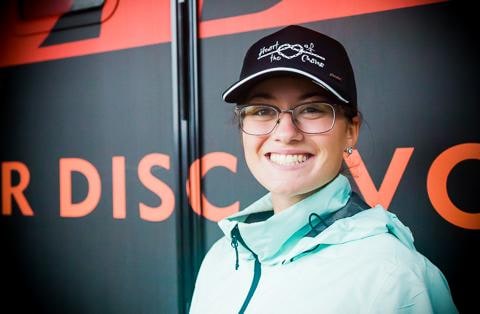 Kona Panis – Image Source
The Future Of The Tournament
Not only did McBeth end his winning streak at Oak Grove, but another legacy has also come to an end, as there will be a change in leadership moving forward. DUDE Ambassador Kona Panis, who placed 3rd after coming back from a 6 stroke deficit, summed up her thoughts on the future of the Wintertime Open:
"I was glad I got to play Wintertime before Susie and Mark handed the torch to John Tompkins, who will be running it in the future. [It's] pretty amazing to see a group of people run a tournament for 40 years straight!"
With this warm-up event under most player's belts, the excitement gets turned up for the first NT of 2018, the Las Vegas Challenge! We wish everyone luck and a great start to the year!