Whoever said the disc golf season was over may not be telling the entire truth, although depending on where you live, you may or may not want to deal with colder temperatures during the fall and winter months. Yet for the players who attended the 5th Annual Buffalo Run in McAlester, Oklahoma, the weather didn't seem to matter much, as 109 players brought the heat!
Although many of disc golf's more popular athletes have already made their way home for the season, a handful of well-known names took to the Buffalo Run DGC, a beautiful 18 hole layout that features picturesque hills, water hazards, and enough trees to make you think twice about the shot you want to throw.
A Special Event
2018 marked the 5th iteration of the Buffalo Run presented by Native Disc Golf, and tournament staff really went out of their way to make this one to remember. The weekend kicked off with random flip doubles on Thursday, giving players one last chance to get familiar with the course. Those who came in from out of town were treated to a discount at several local hotels, and Saturday night everyone got to enjoy a putting contest and block party.
What's more, the Buffalo Run event does something pretty awesome with their ace pot, deeming that if no aces are hit during the tournament, the funds are carried over into the following year. That made this year's starting ace pot $1125! Perhaps more people should run events this way?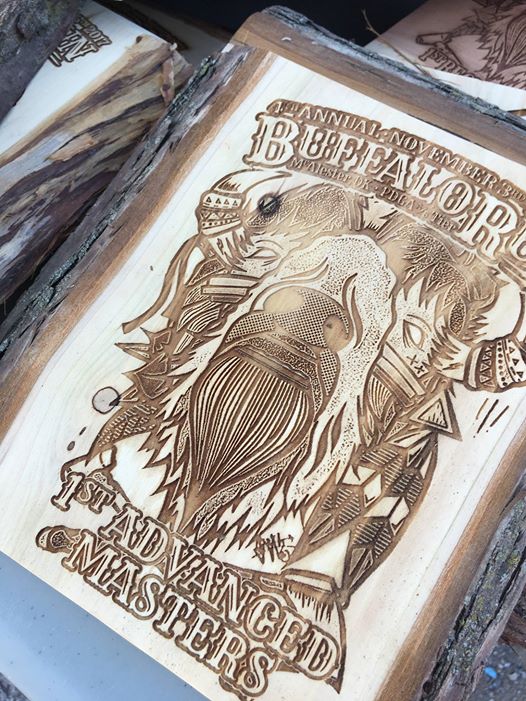 The Performances
A well-known name in the disc golf world, Arkansas' Kevin Jones took home the big win this weekend, besting his competition by 8 strokes. He received $1,000 for his efforts with Bo Tillman, an Oklahoma native, coming in second. Our very own DUDE Ambassador Matt Bell make the trek to the midwest and came in tied for third place with Emerson Keith. Bell's third round pushed him up the leaderboard with an unofficial 1033 rating.
Still a long way from home, DUDE Ambassador Jordan Wheeler also made an appearance at the Buffalo Run. Two of his three rounds were unofficially rated well above his current player rating, and he tied for the 18th spot and narrowly missed cashing by just a few strokes.
Dominating The Field
Although the men's Open division had 27 competitors in attendance, the FPO side was quite a bit smaller. Only three ladies came to play, yet one of them was Catrina Allen, who ended up winning by an astonishing 17 strokes! Lisa Fajkus ended in second with Lauren Butler taking home third.
Eight other divisions battled it out across three days of play, and while some victories were taken by a landslide, others were fought for until the bitter end. All in all, the 5th Annual Buffalo Run was an incredible event that gives the disc golf world the perfect primer on how to run a successful tournament.
Where did you play this weekend? Was there a local tournament going on, or did you spend some time playing a casual round? Let us know where you like to throw!