You can't talk about disc golf and not mention the legendary courses of Jones Park in Emporia, Kansas. Home to what is arguably the biggest disc golf event in the world, these courses join several others during April of each year for the Glass Blown Open.
If you're planning on playing the GBO this year or simply want to familiarize yourself with the challenge that's ahead of the tournament's 1000 plus competitors, we've compiled a rundown of what you need to know. Let's check out Jones East and Jones West!
The East Side
Established in 2003 and immaculately maintained by the Emporia Parks and Rec department, this is described by locals as one of the hardest park style courses in the area. Longer tee configurations put Jones East near 7,000 feet when it's all said and done, including a few monster par 4's placed nearly halfway through the course.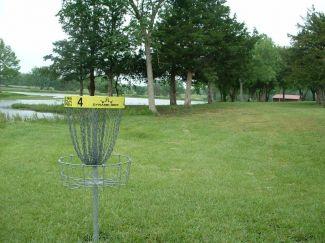 Designed by Eric McCabe, the layout utilizes the park's natural features in the best ways possible. While the land is fairly flat, you do encounter some areas where trees might get in your way, and when you combine that with a good helping of OB and water hazards, Jones East gives you more of a challenge than you may have been expecting.
Concrete tee pads and Dynamic Discs baskets complete the look and feel of the course, and the moment you step up to hole 1 you can tell that this piece of property is something that's treasured in the local community.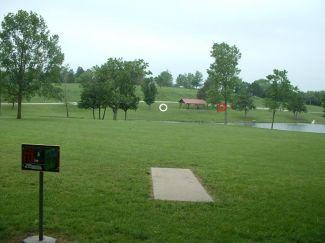 Let's Go West
Essentially a bit of a toned-down version of Jones East, players will find Jones West to be quite a treat. Challenging enough for the best of the best yet still offering holes that a beginner will enjoy, this course is the perfect accompaniment to its other half.
Jones West was installed back in 1989 and utilizes nearly 6,200 feet across 18 holes. Like its counterpart, a fair amount of trees dot the landscape in perfect placement, requiring players to make calculated shots in order to keep scores low. Well maintained fairways and concrete tee pads make you feel like you're at a country club.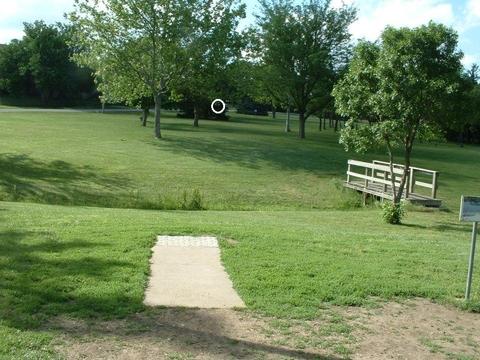 Image source
Elevation changes are a bit more noticeable here, and a few water holes are thrown into the mix as well. Only a few places really let big arms have some fun, as most of the holes are within a manageable range of 250 to 500 feet.
Emporia's Gems
Certainly, there are a fair amount of other courses in the area that are utilized during the Glass Blown Open, but locals and visitors alike always seem to rave about Jones Park. Both the East and West layouts are the kind of places where you can compete at your highest potential or are the perfect places to bring a new golfer out to show them the game.
Have you played Jones East or West before? Which holes are your favorite? Let us know your impression of these epic courses in the comments below.