Junior
If you think that the PDGA World Championships is exciting, imagine being under the age of 18 and getting to compete against the best of the best across the world! This year, the PDGA Junior World Championships took place in one of the meccas of disc golf, Emporia, Kansas. Getting to experience world-class accommodations and events was only half the fun, as competitors got to experience a plethora of courses in the area.
Nearly 200 Junior players came to compete in the five-day tournament with 11 different divisions represented. One look at some of these kids showed us that the next generation of disc golfers has an impressive wealth of talent!
Image Source
Disc Golf And Then Some
Competitors got to experience everything that Emporia has to offer, as check-in on July 9th gave way to a disc design contest and open practice at the Emporia Country Club. Field events took center stage on Tuesday, with putting and long drive competitions as well as a mini-golf event. Kids got to stamp their own disc at the DD Distribution Center, and that evening everyone gathered at the infamous Granada Theatre for the opening ceremony and player meeting.
The competition officially started on Wednesday, with all junior players spread across many of the area's courses. Jones East and West, Peter Pan, Hammond Park, and Flint Hills Technical College all tested the skills of each competitor, as the area courses are known for a lot of OB and can be tricky depending on the weather.
No tournament would be complete without video games and other fun events, and the entire crew in Emporia made sure that participants had a lot to do every night after the day's competition.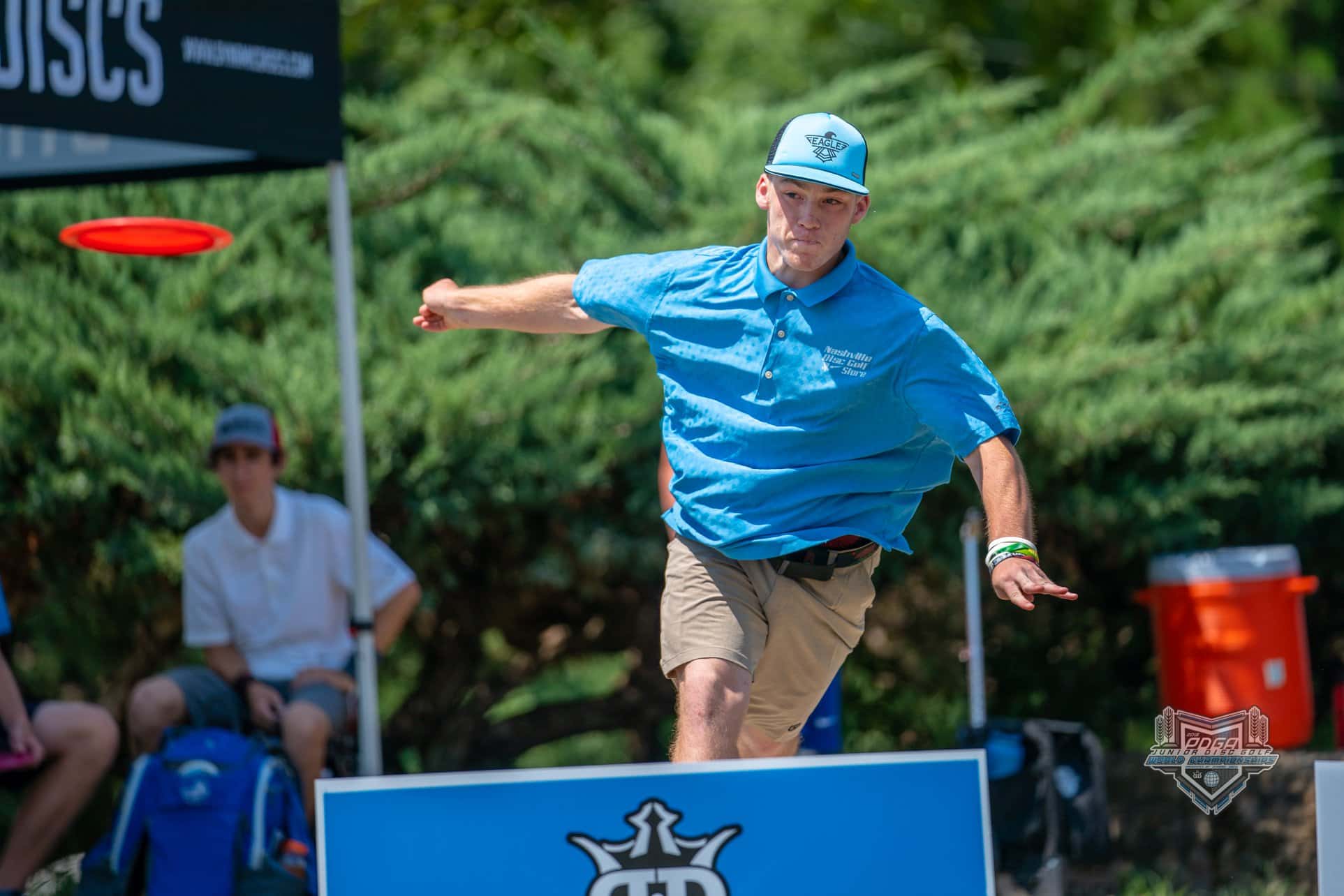 Image Source
Crowning The Winners
Some divisions were a little less competitive than others, as some first place winners absolutely smoked the rest of their competition and won by at least a handful of strokes. Others, however, came right down to the wire and kept the pressure high and the excitement intense until the end.
Let's give a big congratulations to the 2018 Junior World Champions:
Junior <18 – Jason Hardin Jr
Junior Girls <18 – Cynthia Ricciotti
Junior <15 – Isaiah Esquivel
Junior Girls <15 – Edie Heard
Junior <12 – Anthony Anselmo
Junior Girls <12 – Lilly Ruthen
Junior <10 – Wyatt Mahoney
Junior Girls <10 – Virginia Polkinghorne
Junior <8 – Landon Brooks
Junior <6 – Elam Rose
Junior Girls <6 – Cadence Kekec
Some of the scores these juniors put down would put some of our adults to shame! It wasn't uncommon to see players in the Junior <10 division achieve ratings in the high 800's, and men in the Junior <18 division even had some four-digit ratings during this year's event!
Supporting the future of our sport is crucial and we are so impressed with the level of professionalism that each competitor brought to Emporia. It's no small task to organize a World Championship event across multiple courses either, so a big thanks goes out to the entire Dynamic Discs team for a job well done!
Here's a short video that Australia's very own Evelyn Heath makes an appearance in at the 6.22min mark. Evelyn finished 4th in her division and also took out the pre-tournament doubles crown!