If you want to get technical, the disc golf season ended with the Disc Golf Pro Tour Championships, but for some of the sport's top players, that only means there's room to compete in other events over the next several months. As many pros began their trek back to the western part of the country, several stopped at the Oklahoma Open in Tulsa. An A-tier for the pros and a B-tier for amateur players, the event saw 225 people show up to compete.
There's a massive outdoor complex in Tulsa named Mohawk Park, and here the Oklahoma Open utilized three separate courses to challenge players of all skill sets. Fifteen different divisions competed across two days of play and there was never a dull moment.
Winning By A Mile
During many of the disc golf tournaments we've come to know and love, so much of the time there's a close race to see who comes out on top. This keeps the action exciting for players and spectators alike, but there's also something to be said for those who decide to run away with a lead.
Catrina Allen did exactly that at the Oklahoma Open, and despite having seven other women in her division to contend with, she put on an impressive show. Two of her three rounds were unofficially rated just shy of 1000, and she ended up taking home first place with a 14 stroke margin over Lisa Fajkus who landed in second.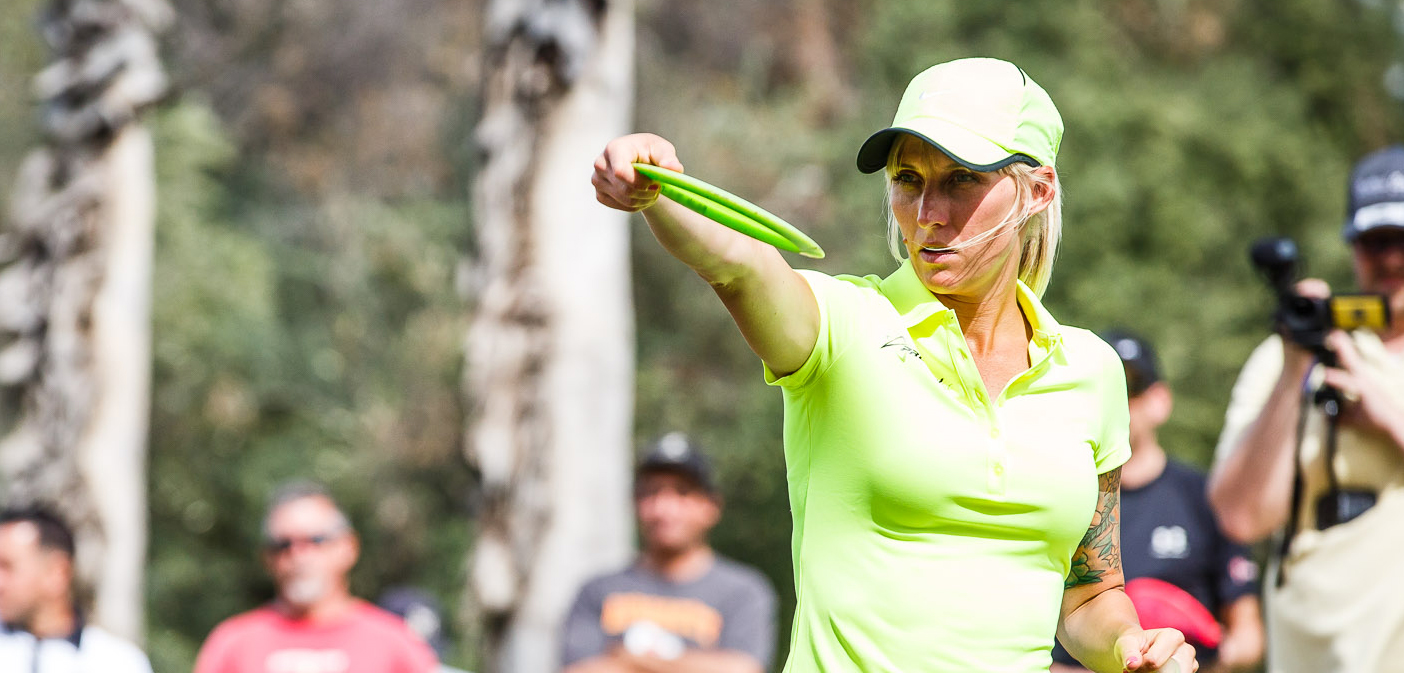 On a similar note, Pro Masters 50+ player Ron Convers earned himself a first-place finish and also gathered his very own 14 stroke lead above second place. An unofficial 1052-rated second round helped to propel him to success and was no doubt a great way to wrap up the season.
Smashing The Course
The Men's Open division had some incredible talent to contend with, including our very own DUDE Ambassadors Matt Bell and Jordan Wheeler. Both men played their hearts out, and Bell ended up cashing with a tie for 10th while Wheeler tied for 29th. What may have been circulating on your social media feeds this weekend, however, was an impressive play by Eagle McMahon.
Going into the final round, Eagle had a one-stroke lead over current World Champ Gregg Barsby. Both incredibly intense players in their own ways, it seems that hole 6 at the Pecan Valley course would seal the fate for both of them. A 360-foot hole that curved to the right was no match for McMahon's forehand, and he aced the hole to garner a huge reaction from the crowd.
Eagle ended up taking home the win with only three strokes over Gregg – no doubt a nice little stopover on his way back home to Colorado. We imagine that the entire field had a great time watching the lead card during the final round, and the presence of so many professional players probably helped to bolster the disc golf community in Tulsa even more.
Do you enjoy playing in tournaments where well-known pros are present or is a smaller and more local group of competitors more your style? Share your thoughts with us below!