It happens to all of us, although it's something we don't like to talk about. Just after playing a round of disc golf, you probably feel pretty good and may have been a bit sweaty out on the course. But what if all of that physical activity created moisture and odor in your shoes that leads to the nagging problem of stinky feet?
Both men and women can be susceptible to foot odor, and you may not even have to play a long round of 18 holes in order to have this issue occur. Much to the chagrin of our partners, friends, and maybe even coworkers, your stinky feet have made their presence known, but now it's time for all of that to end!
We Created The Unthinkable
Long gone are the days of constantly changing your socks in an effort to battle smelly feet, as the DUDE Unstinkable Socks are here. Not only are they made with a Polygiene material that works to keep your feet smelling great, but they are also reversible to offer multiple occasions of wear.
Our socks are sold in packs of 3 and come in both black and grey, allowing you to match your favourite pair of disc golf shoes or the fancy outfit you've selected for date night. With up to 14 days of continuous wear possible before needing a wash, the Unstinkable Socks are superheroes all their own.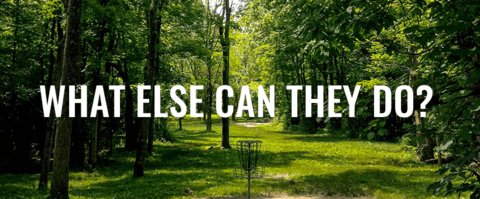 What Else Can They Do?
Anyone who has worn an ill-fitting sock on the disc golf course knows how frustrating it can be to have ankle style socks slip and slide all over the place. Add the potential of getting blisters in all the wrong places and you're probably fed up with your current options. Our DUDE socks are crafted with a dual layer technology that ensures the socks rub against only themselves and won't slide down halfway your foot during a round of disc golf.
Think about the potential these socks bring to your everyday life beyond just disc golf! If you're traveling for work or pleasure and have limited suitcase space, you can literally bring one pair of socks to last you the entire trip. Did your washing machine just break and you don't have time to head to the laundromat? No problem, you're good on socks for the next 14 days.
With a low ankle cut these socks look great with shorts and sneakers or can be dressed up for your important business meetings. Headed to the course straight after work? You may have to bring a change of clothing, but one thing you won't need to worry about is changing your socks.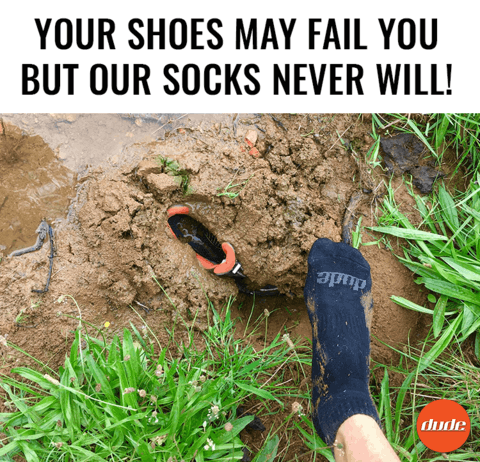 If you've tried the DUDE Unstinkable Reversible Socks before, let us know in the comments below! We think these socks are exceptional in every way that a sock could possibly be, but then again, we're biased. Share with us your story about how well these socks work to reduce foot smell and keep you fresh both on and off the course!