The Most Passionate Player You'll Ever Meet – Welcoming Zoe AnDyke To Dude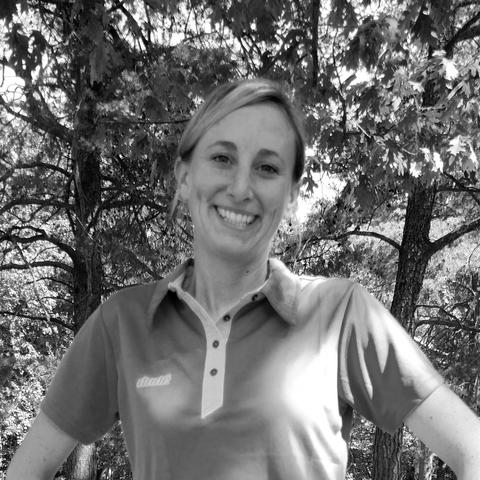 Embodying a rare blend of enthusiasm and calm focus, Innova's Zoe AnDyke is a pleasure to watch on the course. Her determination and drive are only surpassed by her incredibly friendly demeanor and her willingness to help anyone succeed in the sport. Last year was a big year for Zoe, and she's set her sights even higher for this season. Let's get to know her a little better!
2016 Set The Bar Very High
It can be argued that last year was the best year ever for Zoe, as she welcomed a plethora of new sponsors and attained personal goals that she had been striving toward for years. A change-up in sponsorship landed Zoe on Innova's Crew Team as well as being one of Dude's newest additions to our ambassador line-up.
Zoe also became The Disc Golf Girl and worked hard to organize and kick off The Disc Golf Pro Tour. Personally, Zoe increased her player rating to over 920, played more events than any other year, and also came home with the highest career earnings she's ever cashed in one season!
"2016 was a special season for me," she said, though it sounds like special doesn't do it justice! Zoe's passion for teaching also took new shape in 2016, as she explains: "I started my own business to teach disc golf to kids, adults, [and] other professionals." Alongside her tournament play, Zoe held clinics everywhere she could throughout her travels across the country.
How Zoe Feels About Dude
"I am excited to represent Dude. The opportunity to bring the game of disc golf to higher levels of professionalism is what I'm all about!" Zoe and Dude couldn't be a more perfect match, as both parties strive to bring the sport to the next level.
As far as the clothing is concerned, AnDyke would probably wear Dude pants every day if she could! She notes how comfortable they are, and they keep her looking great on the course while meeting the demands of every way she has to move and bend.
In the future, Zoe's hoping for more pants options, as well as some casual clothing for ladies. She's always representing disc golf whether she's at an event or not, so being able to have apparel with unique details that fit well would be her ideal. "I want the public to know that Dude clothing truly is the best," she said.
Making An Impact On Future Generations
Before going pro, Zoe was a physical education teacher, so her heart is dedicated to teaching kids how to be healthy and engage in many forms of athletic movement. When asked about her off-season, Zoe noted "I teach, educate, and create partnerships for funding education in disc golf. I also train and focus on healthy diet habits." She truly lives her commitment to furthering the sports day in and day out.
In 2017, AnDyke is really excited to play Beaver State Fling, as Milo McIver is her favorite course. The beautiful scenery and long fairways allow her to utilize her go-to shot, a righty backhanded hyzer bomb.
Keep an eye out for Zoe this year, whether it's at a local school teaching kids how to play disc golf, or if it's on the course during her extensive tour season. We are thrilled to have her as a part of our team!