A life on the road where you get to see a new town each week and play disc golf on some of the more beautiful courses in the nation. If you're lucky, you'll even get paid to play! It sounds like a dream, right? In many ways it is, but becoming a touring professional disc golfer also involves a ton of sacrifice that many don't seem to realize. Before you decide to hit the road and make this your new calling, think about some of the ways in which your "normal" life might change.
The Littlest Archivist
Family Matters
Imagine that from your mid-20's through your mid-30's you were never in the same location for more than a few months at a time. It might make it difficult to maintain friendships, engage in a romantic relationship, or even raise children. Such is the life of a touring professional.
Now, that's not to say that these things can't be done – we've seen the likes of many players meet and marry their spouses while on the road, and some families choose to bring their children along with them for the adventure of a lifetime. Yet that's not really the norm, and by and large, most of the top players are childless and single.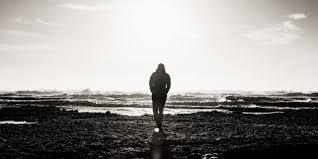 Robby Garofalo
"Real Life"
Your best friend is having a crisis at work and wants to go out and talk over drinks. It's a fairly normal occurrence for most adults, but for a touring professional, there's a good chance that you're not even in the same town when your friend calls. How about attending your cousin's surprise 30th birthday party? Not possible if it's on the same weekend as GBO.
Sure, these examples may sound extreme, but it shines the light on the fact that traveling for a living will require you to miss out on some important events. Just as it's difficult to stay up-to-date on everyone's lives back home, being a touring pro means it's difficult to have a cat, make payments on a car you may not be driving very often, or even purchase a home that you won't live in for half of the year.
Tony Fahkry
What About After?
Even if you're one of the top ranking players in the world, you aren't going to be a professional disc golfer forever. We've seen some amazing athletes come out of the sport and after doing it for a while, the grind becomes more and more difficult. With that being said, what do you do when you're 45 and you just left a 20+ year disc golf career?
If you started the game straight after high school without going to college, there's a chance you may have a hard time getting a well-paying job. Sure, you could have a nice chunk of change that you've earned on the road and might not have to worry about a career, but for some individuals, it's a real situation they must face.
Don't get us wrong, becoming a touring pro is the chance of a lifetime and if you get that opportunity – seize it! Just remember, as with all major choices, certain things must take priority and others must fall by the wayside in order for you to reach the highest levels of success.