Northern California disc golf has a sweet spot each year when it comes to weather. While summers can easily reach 100℉ and winters are rainy and cold, the springtime gives players a perfect window of opportunity to play excellent golf. With a reasonably sized break in the tour circuit just before Waco, many top names traveled to Orangevale, CA to compete in the St. Patrick's Day Classic from March 9th to 11th.
Nearly 200 players were in attendance to do battle at Shady Oaks Disc Golf Course and the scores were hot. Competitors at the top of the ranks seemed to get a bit of luck on their side from St. Patrick himself with some impressive performances across the three-day event.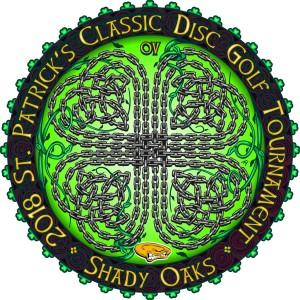 Testing Their Resolve
Not only can a three-day A-tier be intense for players who don't regularly compete, but the layout was designed to truly test those in attendance. Both Friday and Saturday's play spanned across 27 holes, with the typical 18 hole Shady Oaks layout plus an additional 9 temporary holes.  
Day one saw Nick Wood take over the top of the board with a 71, and nearly 10 open men trailed him closely with 72's. Typical of her season so far, Lisa Fajkus shot well above her rating on Friday with a 988-rated round and seemed to put the pedal to the metal right away.
Taking Back Their Stomping Ground
On Saturday the Californians decided they wanted to make a name for themselves, with both the open men and women showing some exceptional scores. James Proctor shot an impressive 15 down across 27 holes with several touring players right behind him vying for the win.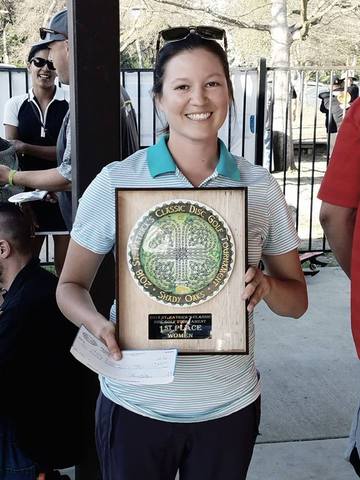 Image Source
Jessica Weese, from Northern California, shot the hot women's round on day two with an 80, rated nearly a full 30 points above her current rating. Fajkus came in three strokes behind her, and it was quickly evident that both of these women wanted to succeed.
Only 18 To Go
Sunday at the St. Patrick's Day Classic offered a bit of fun as well as easier course conditions. Final 9 not only provided lunch for the players but hosted a fly mart for both players and spectators to check out some sweet plastic. Competitors only had to deal with 18 holes on this third and final day, and it was probably for the best, as the longer layouts on previous days were taking their toll.
Proctor had some heat on his tail as both Tyler Grady and Lewis Bitney were only one stroke behind him going into Sunday's play. All three men shot a 49, allowing James to win by one and providing a tie for second place between Lewis and Tyler.

Image Source
Weese trailed Fajkus by 3 on Sunday morning, yet as Lisa shot an exceptional round of +1 and Jessica came in at +3 for the day, the scores were sealed. Fajkus proudly took first with Weese taking sole possession of 2nd. For some, the St. Patrick's Day Classic offered a much anticipated A-tier for local players while for others it was a nice place to stay fresh in between The Memorial and The Waco Charity Open. The caliber of players at this event was second to none, and DUDE sends out a big congratulations to the winners!