Disc golf season is in full swing around the world, and from August 15th through 19th, players in Europe had only one thing on their minds – the 2018 European Disc Golf Championships. For some, it's the highlight of their entire season, while for others, it's a nice warm-up for the MVP Open, Worlds, and USDGC.
This year's A-tier took place at the Spa Hills Disc Golf Course in Toplice Sveti Martin, Croatia. Organizers modified this 9-hole ball golf course to include surrounding land and the result created a par 60 layout that measured just over 8,300 feet. Competitors from eight different divisions each played three rounds, with the best of the best competing on Sunday during the finals.
Charging Toward Victory
Wednesday's round started off hot with a handful of well-known European players catapulting themselves to the top of the Open field. Many speculated if internationally touring player Seppo Paju would take home the win this year, if Simon Lizotte would secure another European title, or if younger talent including Leo Piironen or Pasi Koivu would step into the limelight. As it turns out, all of them and more put up solid scores after round one.
The turn in the tides came on Thursday, as Simon shot an impressive 10-down across this wooded course that offered multiple elevation changes and required a mix of technical skill and big distance in order to succeed. From then on, first place was never out of reach, and as he began his final round with a six-stroke lead over second, it was all but in the bag.
The 2018 event marks Lizotte's return to success in Europe, as he narrowly lost in 2014's championship event. Our own DUDE Ambassador KJ Nybo performed exceptionally well, tying for 4th place after averaging 1022-rated golf across the four-day event.
A Look At Additional Divisions
The excitement wasn't just present in the Open division, as many other groups of players put on quite a show. Henna Blomroos just edged out fellow Finnish player Eveliina Salonen, winning in FPO by a three-stroke lead and shooting an incredible 1024-rated round on Thursday.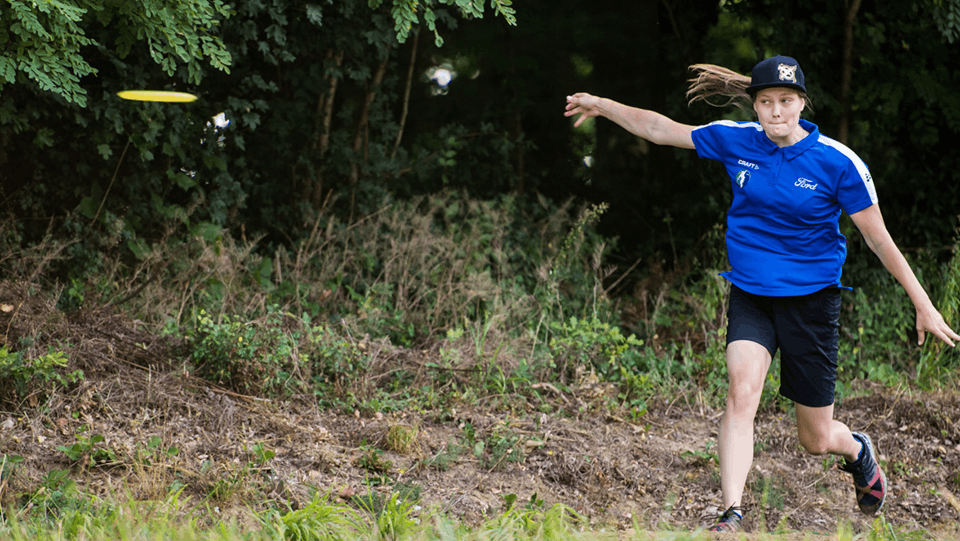 Image Source
The Pro Masters 40+ field was a two-man race for most of the event, as both Sylvain Gouge and Janne Hirsimäki were well ahead of the rest of the group come Sunday. Their performance ended in a playoff with Sylvain taking home first.
Scores were close in the Pro Masters Women 40+ division, the Pro Masters 60+ field, and even the Junior ≤18 group, as winners secured their position by only a few strokes. Champions include Natalie Holloköi, Olle Samuelsson, and Bohdan Bílek respectively.
Running away with their leads were Hans Tegebäck in the Pro Masters 50+ field with a ten-stroke lead over second, and Maria Asikainen who dominated the Junior Girls ≤18 division with a 23 stroke advantage.
Congratulations to all of the winners at the 2018 European Disc Golf Championships! Just like any event in the United States, this tournament brings a ton of bragging rights and shows the world who's the best of the best!
Header Image Photo Credit: Aleksander Savnik