Except for a few specific places in the nation who are still plagued with snow, it's safe to say that the offseason is over and the time to disc golf is upon us! We've spent a lot of time talking about how to prepare in the offseason so that you can crush it in 2018, but there are a few final pieces of information to think about before you hit the road.
You've done the bulk of the hard work already, so let's get into the right headspace for a little more last-minute training tips!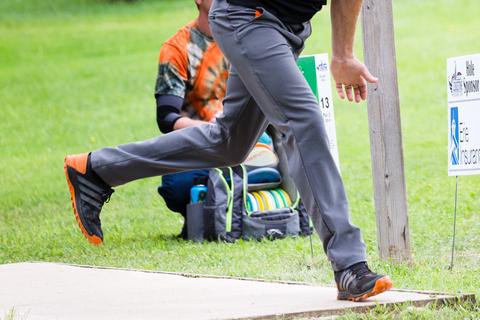 Image Source
Resting Your Body And Mind
There's a good chance that you've spent the last few months absolutely knocking it out of the park – a healthy diet, physical exercise, and even time practice putting indoors have been your life until recently. With that hard work comes great rewards, but it also makes you tired!
Before you head out on tour, or even before you start to mash out a ton of local tournaments each weekend, take some time to rest and recuperate. The start of the disc golf season naturally requires a bit of a mental and physical shift as you move from preparation mode to the execution of your skills.
Fine Tune Your Shots
Crushing it in a field and canning putts repeatedly are great ways to keep up your game during the winter months, but they aren't the only things you need to find success on the course. As you gear up for the season, spend some time on some of the smaller items that you know are affecting your game.
Maybe your forehand needs a little work or your timing is a bit off on your drives. Do your upshots tend to come up too short on a consistent basis? How successful are you with a jump putt? All of these details can and should be addressed before you hit the course, as they can make or break your round on any given weekend.
Image Source
Bring The Finesse
With a plethora of shots in your toolbelt, the final elements to consider are the vitally important yet often overlooked aspects of the mechanics of disc golf. Assessing your grip and how much snap you achieve off the box are key elements to think about. Would you say your throw is smooth or a bit jerky? Can you control your drives?
As we know all too well, there are an immense amount of factors that go into any one disc golf shot, let alone our mental game and our overall success on the course. Players who have spent the offseason really working on their skills owe it to themselves to take a bit of rest time before starting their season while also thinking about how else they can continuously improve.
What do final pieces of your game you focus on before a big event or heading out on tour? How does your offseason plan affect how you gear up for a new year? Let us know in the comments below!