Imagine you're playing a casual round with friends and you're about to set a new personal best. As you approach a particular section of the course, you remember that it's the part with crossing fairways and a few tee pads that put you in danger if someone throws an errant shot. These types of concerns are hard to dismiss, so what might this do to your mental game and the hot round you're having?
When it comes to good disc golf course design, this scenario is just one of many considerations that people must plan for. Let's take a closer look at what actually makes a disc golf course "good" and how proper course design can influence more than just your game.

Image Source
The Basics Of Design
Proper disc golf course design includes several elements that are pretty standard and obvious even for your novice player. Courses should typically be either 9 or 18 holes and include a wide variety of hole lengths. It should utilize the property's natural features whenever possible instead of forcing the course to take a different path, which can lead to the disruption of wildlife.
Many disc golfers will tell you that courses need to be clearly laid out in such a way that doesn't leave you scratching your head trying to find the next tee pad after finishing a hole. Others really appreciate having holes 1 and 18 relatively close to the primary parking lot as well.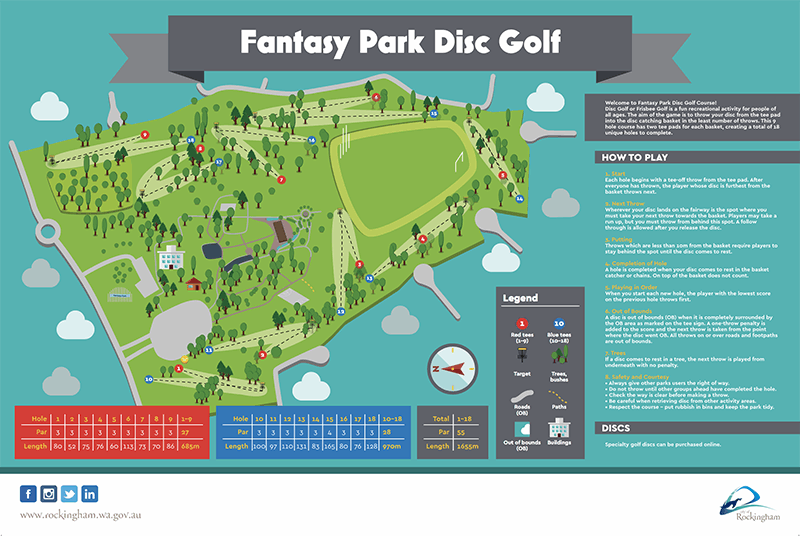 Where Your Course Will Really Shine
In order to attract players to your course, not only for casual rounds but for tournaments as well, you need to make sure that safety is a priority. Like the situation we described earlier, having to navigate crossing fairways and tee pads positioned too closely to their preceding baskets can bring an unnecessary amount of frustration.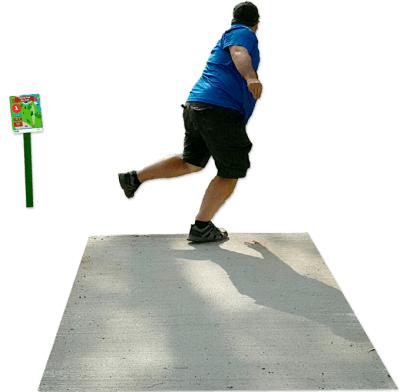 This type of design really speaks to trying to squeeze in too many holes on a piece of property that is not truly large enough to accommodate an 18 hole course. Players might end up experiencing backups during tournament play and spectators could be in danger of getting hit with a disc if fairways are not spaced out appropriately.
Thinking Beyond Disc Golf
A major selling point when trying to design a disc golf course comes with the incorporation of other activities within your setting. A course that's installed in a public park should take care to maintain the integrity of jogging paths and make sure fields used for football or playing with a furry friend aren't overtaken by tees and baskets.
To bring these ideas into perspective, one of the more well-known courses that really utilizes a smart layout is Milo McIver in Estacada, Oregon. There are benches for picnics and trails leading right up to the river while still incorporating a world-class design.
Many also rave of the meticulously maintained courses at Smugglers' Notch in Jeffersonville, Vermont, and you can't forget about the "country club experience" that golfers across the nation enjoy at Blue Ribbon Pines in East Bethel, Minnesota.
If the task of designing a disc golf course is suddenly put on your plate, remember that it's a true labor of love to incorporate an amazing layout while preserving the area for nature and other park attendees alike. For those of you in Australia, check out
RAD Recreation Activity Design
we provide to help you create the course of your dreams!