Smugglers' Notch
When you think of the most ideal disc golf getaway possible, what comes to mind? For most, we imagine it would be a beautiful course (or two!) with challenging yet fair holes, and property that's well maintained with a spirit of disc golf that's present in the air. If it sounds too good to be true, then you haven't been to Smugglers' Notch.
Home to the 2018 PDGA World Championships, Smugglers' Notch is the cream of the crop when it comes to disc golf. Featuring two 18 hole layouts with a family friendly 9 hole course in the mix, this Vermont location should be on everyone's bucket list. Not only is it a mecca of disc golf, but it offers so much more!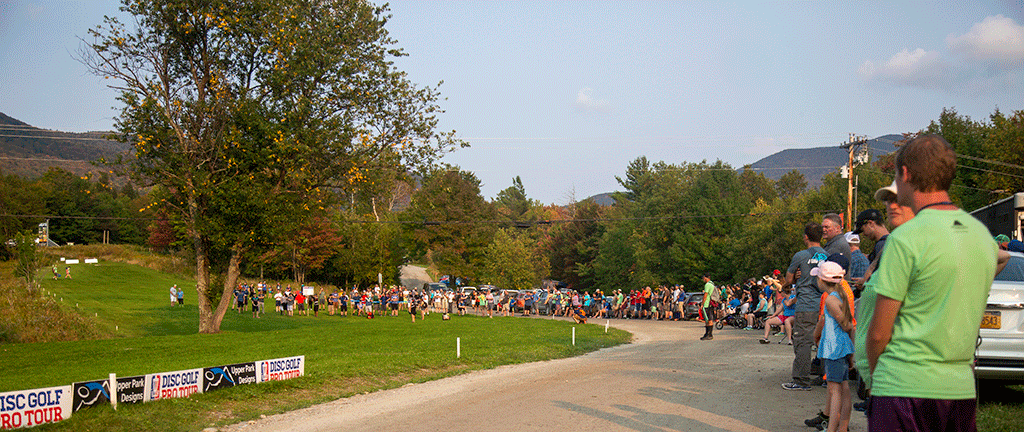 Brewster Ridge & Fox Run Meadows
Collectively, the courses at Smugglers' Notch are some of the highest rated in the world for their versatility and ability to provide a fun atmosphere for beginners and pros alike. Each of the 18 hole layouts has their own strengths that they bring to the area as a whole, as we're about to find out.
Brewster Ridge features 18 holes spread out over a 40 acre area of land at Smugglers' Notch. Designed by Jeff Spring, the course features four different sets of tee pads, ranging from beginner-friendly layouts all the way to the upper levels of professional and challenging play. The terrain here has a nice mix between wooded holes requiring technical skill and open meadow shots where you can really let your disc loose.
Fox Run Meadows was expanded from 9 to 18 holes in the summer of 2015, and players couldn't be more happy with this change. Boasting 9,300 feet of championship level play, both Jeff Spring and Steve Brinster capitalized on this 40 acre plot to offer a variety of challenges to players of all skill levels. Like Brewster Ridge, players can choose from multiple tee boxes on each hole.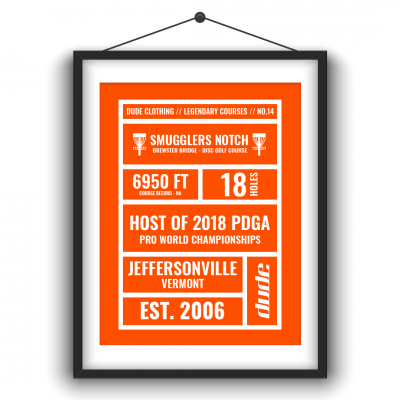 Family Fun At The Village 9
Those who visit Smugglers' Notch to enjoy their other activities may see disc golf out of the corner of their eye and wish there was a low-key and easy option available to them. Now there is, with the addition of The Village 9. While the course itself does wind its way in and out of wooded areas, it still offers an overall easy option for those with young kids or people who have never played before. Don't let the description fool you though, as The Village 9 is just as enjoyable for experienced players as it is for first timers.
While your first priority at Smugglers' Notch would be to play disc golf, keep in mind they have a ton of other recreational activities as well, including a water park, skate park, massages, cooking classes, and more! Let's not forget that this summer will also find Smugglers' Notch bursting with activity during the 2018 PDGA World Championships! Who do you think will take down the title at Worlds this year? Let us know who your pick is in the comments below!